Religions in Mongolia
by Saraa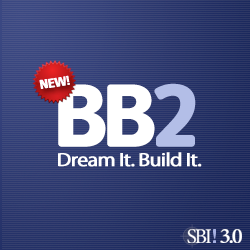 Today Mongolia tolerates all religions and so far there 186 religious organizations are registered
(2002). But if all unregistered religic organizations were included, the number is estimated at 250
active religious organizations and is expected to rise in the future.

John Gibbens was the one who started missionary work for Christianity and through the missionary work from America and South-Korea the number of Christians is still rising. (Dec 2003, est. 35.000)

Although Tibetan Buddhism, Islam and Shamanism are registered to be the main religions in Mongolia, all religions are tolerated. Only when it might be a threat to the national safety, it can be restricted.

Caries forms of Tengriism and Shamanism have been widely practiced throughout the history of
what is now modern day Mongolia, as such beliefs were common among nomadic people in Asian history.

Such beliefs mostly gradually face way to Tibetan Buddhism, but Shamanism has left a mark on Mongolian religious culture. Indeed, it continues to be practiced.
Throughout much of the twentieth century, the communist government ensured that the religious practices of the Mongolian people were largely repressed.

Khorloogiin Choibalsan complied with the orders of Joseph Stalin, destroying almost all of Mongolia's over 700 Buddhist monasteries and killing thousands of monks.
The fall of communism in 1991 restored the legality of public religious practice, and Tibetan Buddhism, which had been the predominant religion in the region before the rise of Communism, again rose to become the most widely practiced religion in Mongolia.

The end of religious repression in the 1990s also allowed for other religions, such as Islam and Christianity, to spread in the country. The number of Christians grew from just 4 in 1989 to around 40,000 as of 2008.

Although other religions are growing, Tibetan Buddhism and Shamanism still are the most important religions. Furthermore national legendary figures like Gengis Kahn have grown beyond pride into a godly figure. When meeting a Mongolian it is adviced not to unnecessarily talk negative about Gengis Kahn or talk in a way to offend the local people.